"The artist's achievements to date and his artistic plans provide a strong argument for claims that Jakub Dubik will make Poland famous."
Jerzy Maksymiuk
"Jakub Dubik is one of the most talented
Polish cellists of the young generation"
prof. Tomasz Strahl
Jakub Dubik graduated with honors from the Fryderyk Chopin University of Music in Warsaw in the class of the outstanding Polish teacher, Professor Tomasz Strahl.
Despite his young age (26), his artistic achievements include concerts in such venues as: Weill Hall at Carnegie Hall in New York, Chamber Music Hall at the Berlin Philharmonic, Brahms Saal at Musikverein in Vienna, in Poland, among others at the Polish Radio Studio W. Lutosławski in Warsaw, the Royal Castle, Łazienki Królewskie in Warsaw, the Krzysztof Penderecki European Center in Lusławice.
The cellist is a laureate of top prizes at international competitions in New York, Berlin, Ljubljana, Vienna, Warsaw and Poznań. He has performed many times as a soloist with orchestras in Poland and abroad.
Among the masters of the baton with whom he had the pleasure to work are: Claude Villaret (Thailand Philharmonic Orchestra, Bangkok), En Shao (RTV Slovenia Symphony Orchestra, Ljubljana), Piotr Borkowski (Symphony Orchestra of India, Bombaj), Sławomir Chrzanowski (Zabrze Philharmonic) Czesław Grabowski (Zielona Góra Philharmonic), Bartosz Żurakowski (Sudety Philharmonic), Marcin Sompoliński (Symphony Orchestra of the Academy of Music in Poznań).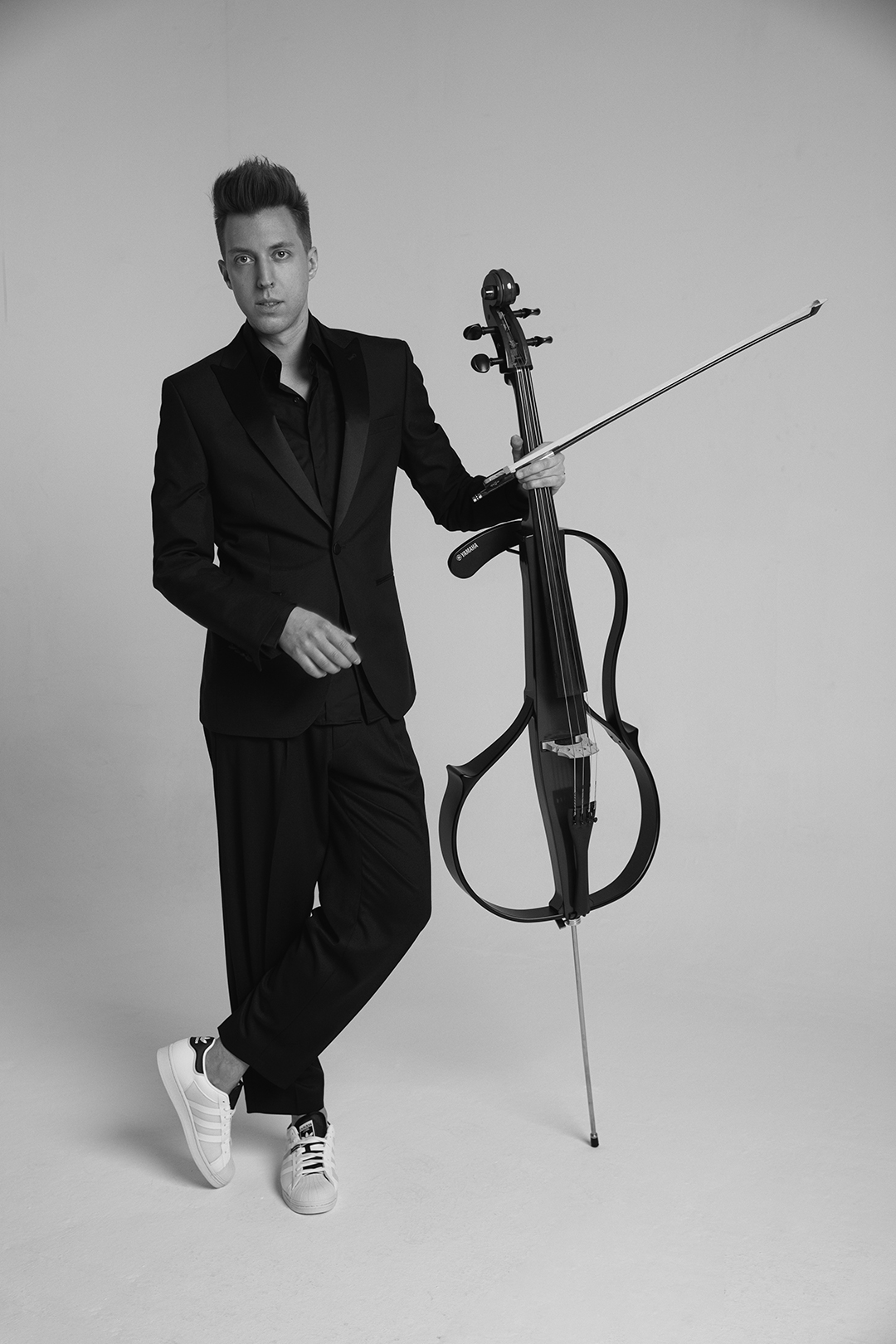 He perfected his artistic skills under the guidance of such artistic personalities as Gautier Capucon, Romain Garioud, Claudio Bohórquez, Miriam Roycroft, Kazimierz Michalik, Dominik Połoński, Stanisław Firlej, Roman Jabłoński, Bartosz Koziak, Marcin Zdunik, Jelena Očić-Flaksman, Hendrik Blumenroth.
The cellist is the artistic director of the pioneering scholarship program Talent Bank and a co-founder of the Cello Brothers duo, under which he composes, produces, develops and performs original compositions combining classical music with electronic music.
The cellist was invited to record an album of Polish music for the Warner Music label, together with outstanding musicians: violinist Janusz Wawrowski and pianist Grzegorz Skrobiński.
In May 2018, as a member of the piano trio, together with Janusz Warowski and Grzegorz Skrobiński, he took part in the first concert in the history of post-war Poland on a Stradivarius violin acquired by a private investor for the 100th anniversary of regaining independence
For outstanding achievements in the field of culture, he was nominated by Polish Television for the Formats Kultury award. He was covered by the scholarship program of the National Children's Fund, multiple scholarships from the Minister of Culture and National Heritage, a scholarship from the Prime Minister and a laureate of the Ministry of Culture and National Heritage scholarship "Young Poland"
For his artistic achievements in 2015, he was the laureate of the cultural award of the President of the City of Opole for disseminating culture in Poland and in the world.